If learning to tolerate the smell of another creature's farts isn't love, then I don't know what is. The Greenville County Pet Rescue in South Carolina posted a photo June 26 on it's Facebook page of a Pitbull mix named Misty who had recently been adopted and then returned. Sadly, this is a high-kill shelter, with a dog euthanasia rate of 23.4% in 2013. What was the reason for the return of the friendly pup? Her owners said she passed too much gas.
Many of the Pet Rescue's followers came to the dogs defense and could not fathom returning a dog because of her natural bodily functions. Many were outraged. Most suggested changing the dog's food, but the inspiring thing that happened was that people pledged money to the rescue to prevent Misty from being euthanized.
Due to the overwhelming Internet reaction, the loveable 1 year old dog was getting closer to adoption within days. Susan Bufano, a shelter spokeswoman, told the Huffington Post, "We are still evaluating her and have a foster for her. We anticipate finding her a home."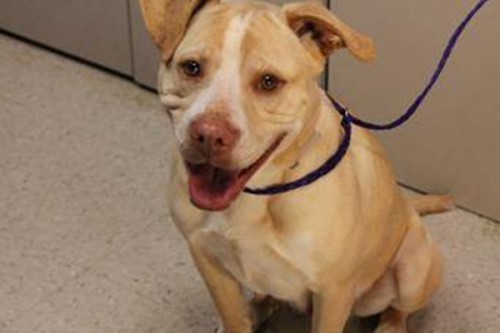 Photo from Greenville County Pet Rescue
There is no question that the owners have the right to surrender the animal no matter what the reason is, but it is hard to look at this case from their point of view. Just like in cases of bad dog breath, there are also easy solutions when it comes to caring for a Flatulent Fido. Much easier and more humane, in fact, than returning the dog to a shelter in which he or she may be killed. One method is simply changing the food the dog is eating.
One Facebook user, Ginny Bowcock, summed up the sentiment of the rest of the users rather simply: "I wonder what these people do with their grandparents…put them in a farting home?"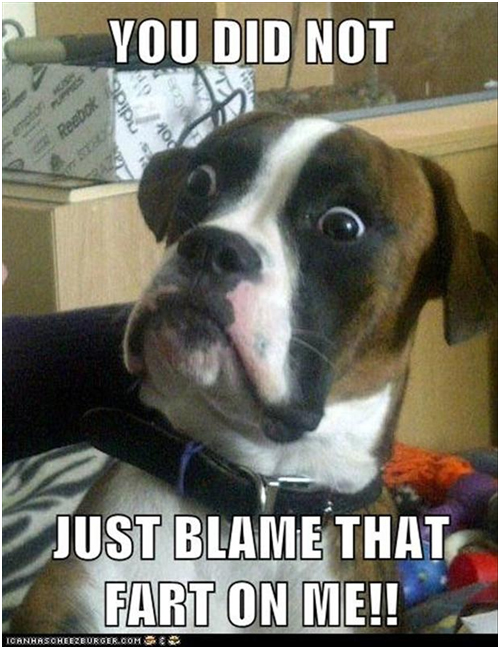 Previous Post


« Dog Pulling on Leash
Next Post


How to Build Trust With Your Adopted Dog »