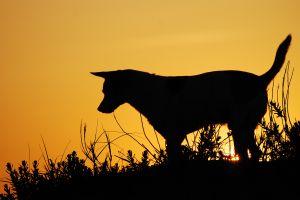 An electronic collar emits a vibration or an electric charge to a dog's neck when he engages in undesirable behavior. Also called E-collars or shock collars, these training aids are operated by a remote switch. Used as part of a positive training program, an E-collar can be a valuable asset in teaching a dog to obey, but care must be taken not to harm the dog. The stimulation pack on the collar may be adjusted to increase or decrease the level of the electric charge, depending upon the dog's sensitivity level.Fitting
Innotek, the manufacturer of a wide array of dog training equipment, suggests adjusting the collar snugly while leaving enough room to easily insert a finger between the strap and the dog's neck.
Use the collar on clean fur and remove the collar when you are not actively training the dog, taking care not to leave it on your dog longer than 12 hours at one time. The probes on the collar may result in a rash or sores if the collar is too tight or if it is on the dog's neck too long.
Remove any other collars before fitting your dog with an E-collar. Metal clasps and dog tags may interfere with the efficiency of the receiver.
Training Session
Determine a behavioral goal and employ repetition during the training session. For instance, if your dog barks every time the doorbell rings, recruit an assistant to ring the bell a few times over a period of 15 minutes. When the doorbell rings and your dog barks, issue the command "Shush" and depress the transmitter briefly to reinforce your command.
Begin with the lowest stimulation level on the collar and increase it slightly if your dog does not respond. Some dogs will tolerate a strong shock, while others will become agitated by a low level of stimulation.
Avoid continuous stimulation; just a small shock will suffice. Continue the training sessions daily until your dog sits quietly when the doorbell rings.
Along with the collar, use treats to reinforce positive behavior. Even if your dog barks when the doorbell rings, praise him when he becomes quiet and give him a treat.
Warnings
Not all trainers approve of using E-collars because a dog may not understand why he is receiving the shock, and he may become anxious or fearful. Electronic collars should not be used as punishment. In addition, puppies under 6 months old may not be mature enough for this type of training. Verbal commands must always be used in conjunction with an E-collar.
I celebrated my birthday this weekend – yay me! While I don't normally like to make a big fuss (okay, that's only partially true) it happens to be a big one and I'm going all out. There are two things I love in this world — ok five things, but: husband, family and Guinea Pigs- today is not about you, what I love most are dogs and cake, so today in honor of my birth, I'm going to talk about that.
Like so many other victims of the summer birthday, I watched as kids brought in cupcakes to class, knowing I would never get to experience such joys. Don't get me wrong, my parents tried to throw me birthdays, but they ended up being more of the invite your favorite, few friends and hope for the best, as summer vacations and camps made it hard to plan. At the office we have a tradition of celebrating everyone's birthday with a delightful feast, but alas I'm not at work either and so I'm left to celebrate myself, my way and why not? I'm the editor after all. It's my party and I'll write if I want to.
Before you find this to be too sad I should mention that I celebrated my birthday with a vacation and visits with friends and family exactly as I would like – it just doesn't sound as funny when I say that.
So on that note, here are the 15 best dog-themed birthday cakes, I never had:
1. I love a cake with a little something extra to chew on.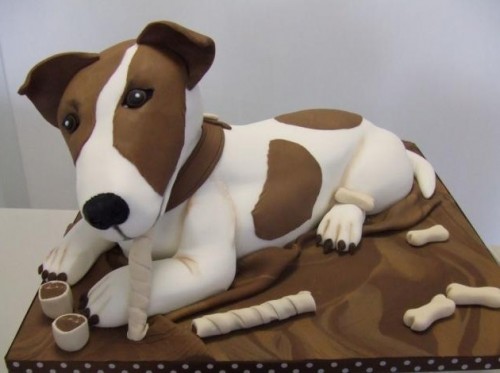 Photo from Picsgen
2. This cake that looks a little too much like the real thing.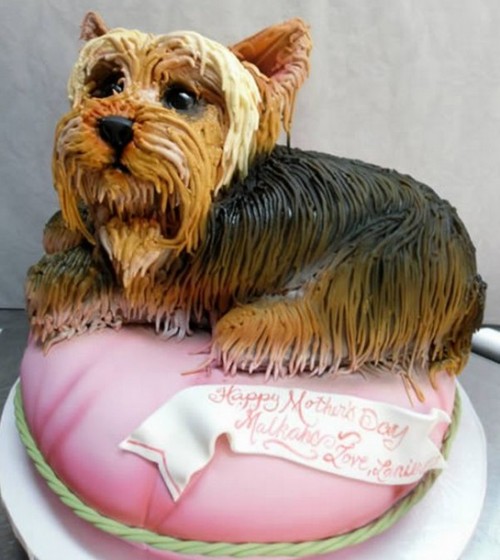 Photo from The-Cake-Lovers
3. No one likes to get walked all over, but I'm pretty sure it's okay if these cute puppies walk all over my cake.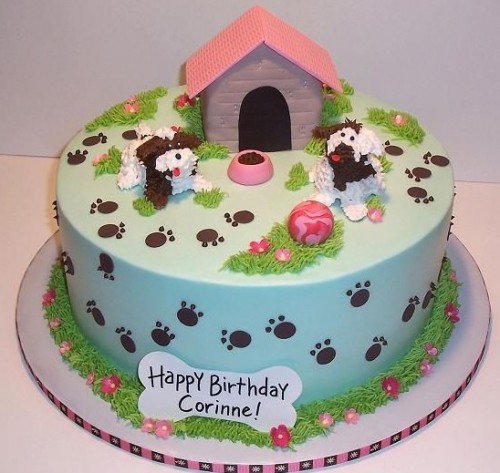 Photo by the FoodAdventure
4. I don't discriminate, dog cupcakes are great too.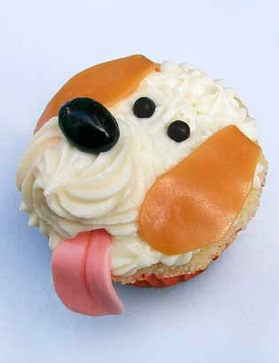 Photo from thecupcakeblog.com
5. I really "dig" this dog cake.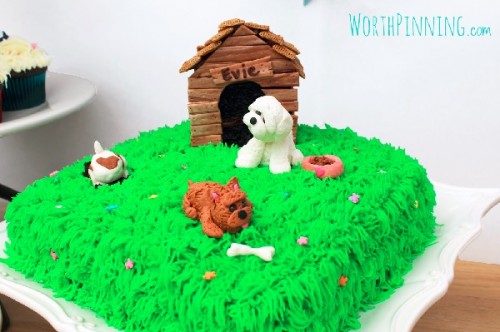 Photo from worthpinning.com
6. I'd be happy to take these guys on a walk… or a taste test.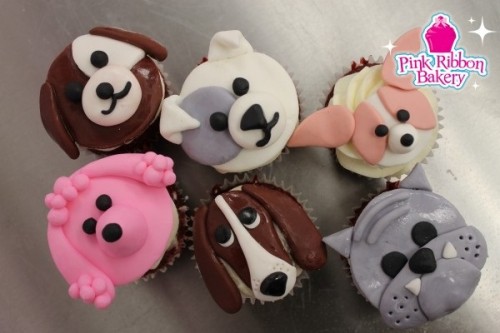 Photo from pinkribbonbakery.ca
7. This lady like pup would be the perfect treat for any dog-loving, birthday girl.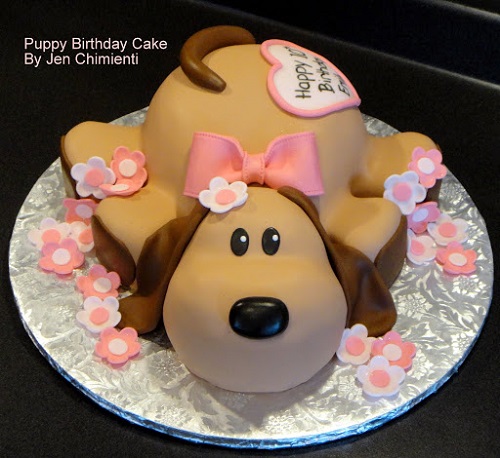 Photo from tipskidsparty.com
8. These soulful eyes are the true meaning of puppy love. This cake is certainly to "sweet" to eat.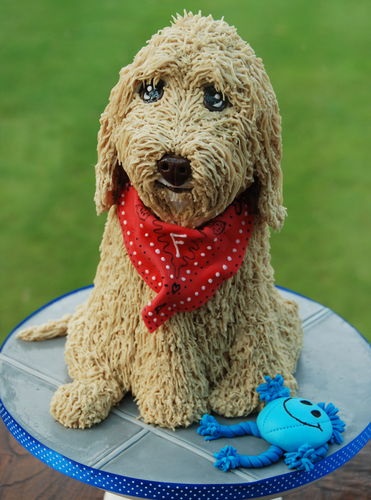 Photo from cakesdecor.com
9. If I was ever turned into a dog cupcake, I imagine it would look something like this.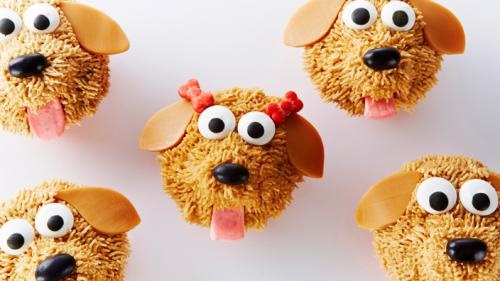 Photo from the CupcakeBlog.com
10. We've all wondered what dog food might taste like.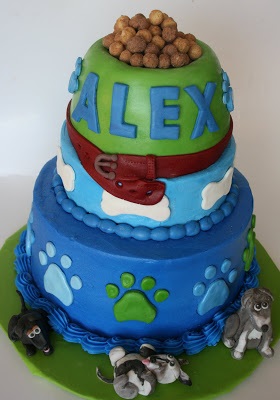 11. These Bulldog cupcakes don't look excited to celebrate, but as an owner of a Frenchie I know that the look on the outside of these wrinkly pups doesn't always match the sentiment within.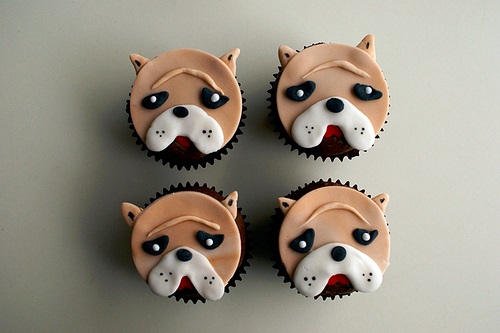 Photo from BaggyBulldogs.wordpress.com
12. Please someone make me this magical looking dog cake.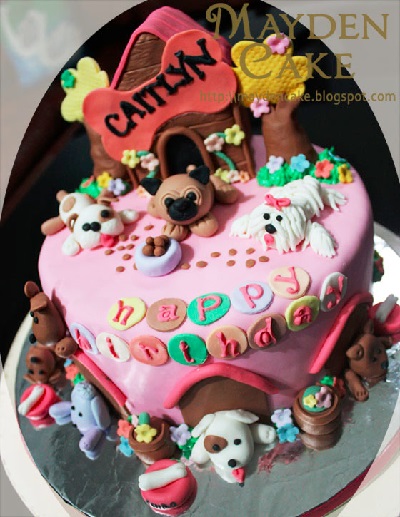 Photo from MaydenCake.blogspot.com
13. You should never give puppies as gifts, but a gift box with a dog cake, is totally okay.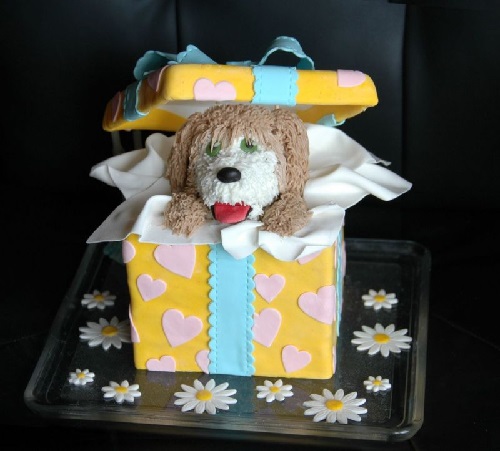 Photo from CakeCentral.com
14. You should always let sleeping dogs lie, especially if it's their birthday.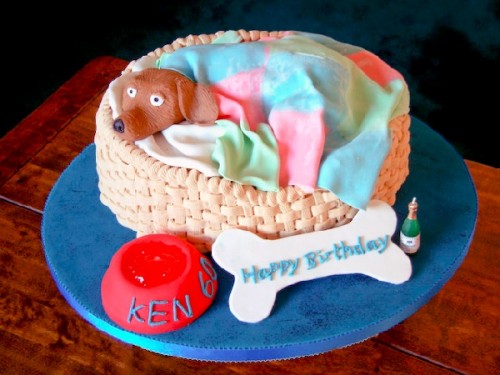 Photo from TastyTreats.co.uk
15. If someone made a cake inspired by me writing about dog cakes, this is what it would look like.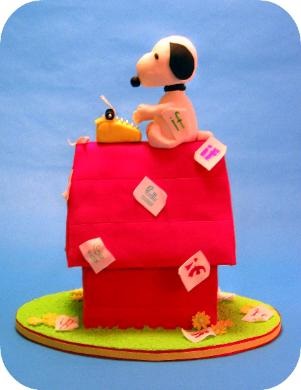 Photo from Dahlia's Cakes
Have you ever gotten a dog-themed cake or dessert for your birthday? Tell us about it in the comments below!
When should you brush?
The best time to brush your pet's teeth is when you are both relaxed. If your pet growls, bites, scratches or shows any other signs of aggression during the procedure, stop immediately and consult your Banfield doctor for advice.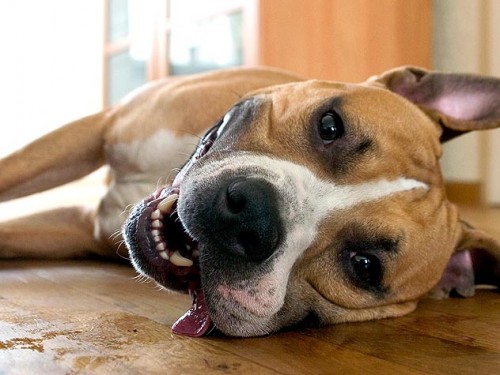 ThinkstockThis process should be introduced slowly, and may even take several days to weeks for your pet to adjust to the treatment. Start with step 1 and move on to the next step as your pet accepts each step.
Step 1
Gently position your dog in a corner (of a sofa, chair or room) so that he will be secure and more easily handled. Carefully lift the lips to expose his teeth.
Step 2
Rub your finger over the dog's teeth and gums for about 15 seconds to get the dog used to having something in his mouth. It might be necessary to do this a couple of times before the next step.
Step 3
Put a small amount of toothpaste specially formulated for pets on your finger, and allow the pet to taste it.
Step 4
Slide a finger brush onto your index finger and put a small amount of toothpaste on the brush. Gently rub the brush over your dog's teeth and gums. Repeat this process for the next few brushing session. Because finger brushes are not as effective as regular toothbrushes, the pet should be transitioned to a regular bristled toothbrush as soon as the pet is comfortable with it.
Step 5
Apply a small amount of toothpaste to a bristle brush specially designed for pets. Place the brush bristles at a 45-degree angle to the gum line. Move the brush gently in circular patterns over the dog's teeth. Start by brushing a few teeth. As brushing sessions continue, slowly include more teeth. Build up to about 30 seconds on each side of the dog's mouth. Remember to brush both upper and lower teeth.